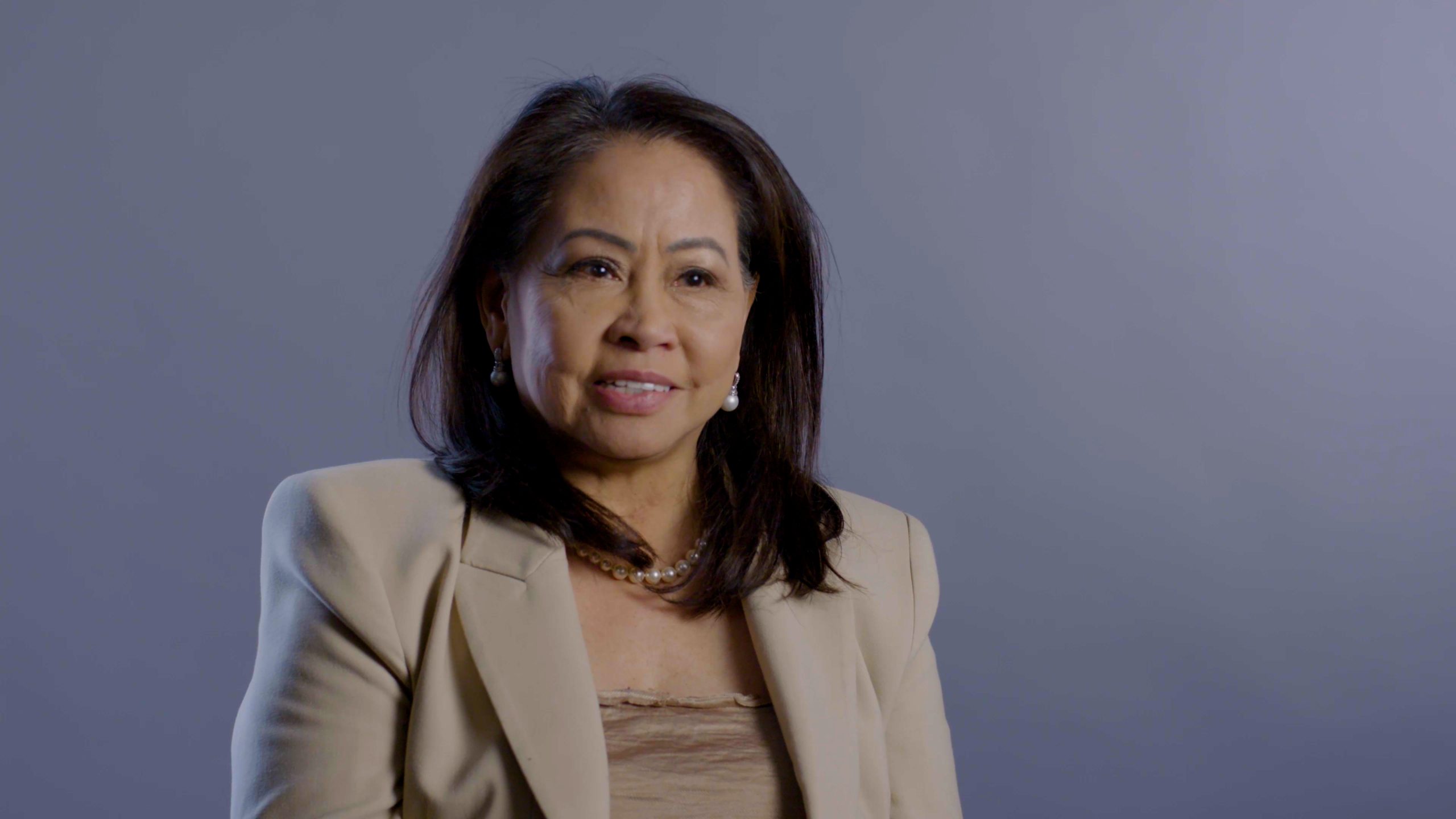 Daughter of Filipino WWII Veteran
Sonia Delen is the daughter of Filipino WWII veteran, Aquilino Delen. In her interview, she shares the details of her father's advocacy and service. She also discusses her personal experience at the Congressional Gold Medal Ceremony and its importance.
And so the Congressional Gold Medal is very important to be given to those who really served."

– (05:21) in full interview
His legacy is community service. Being noble and and being disciplined, being a leader and a follower."

– (07:28) in full interview
Young men were recruited to be guerrilla soldiers to fight alongside the Americans. And he was one of them."

– (00:05) in full interview
He's also an advocate. He was fighting for the soldiers to get their pensions."

– (03:37) in full interview
"They learned that there were Japanese in a nearby town where they were huddled up in a well. And so his men gathered the ammunition and then moved to pursue them.

– (05:45) in full interview
This is a machine-generated transcript and may have errors.