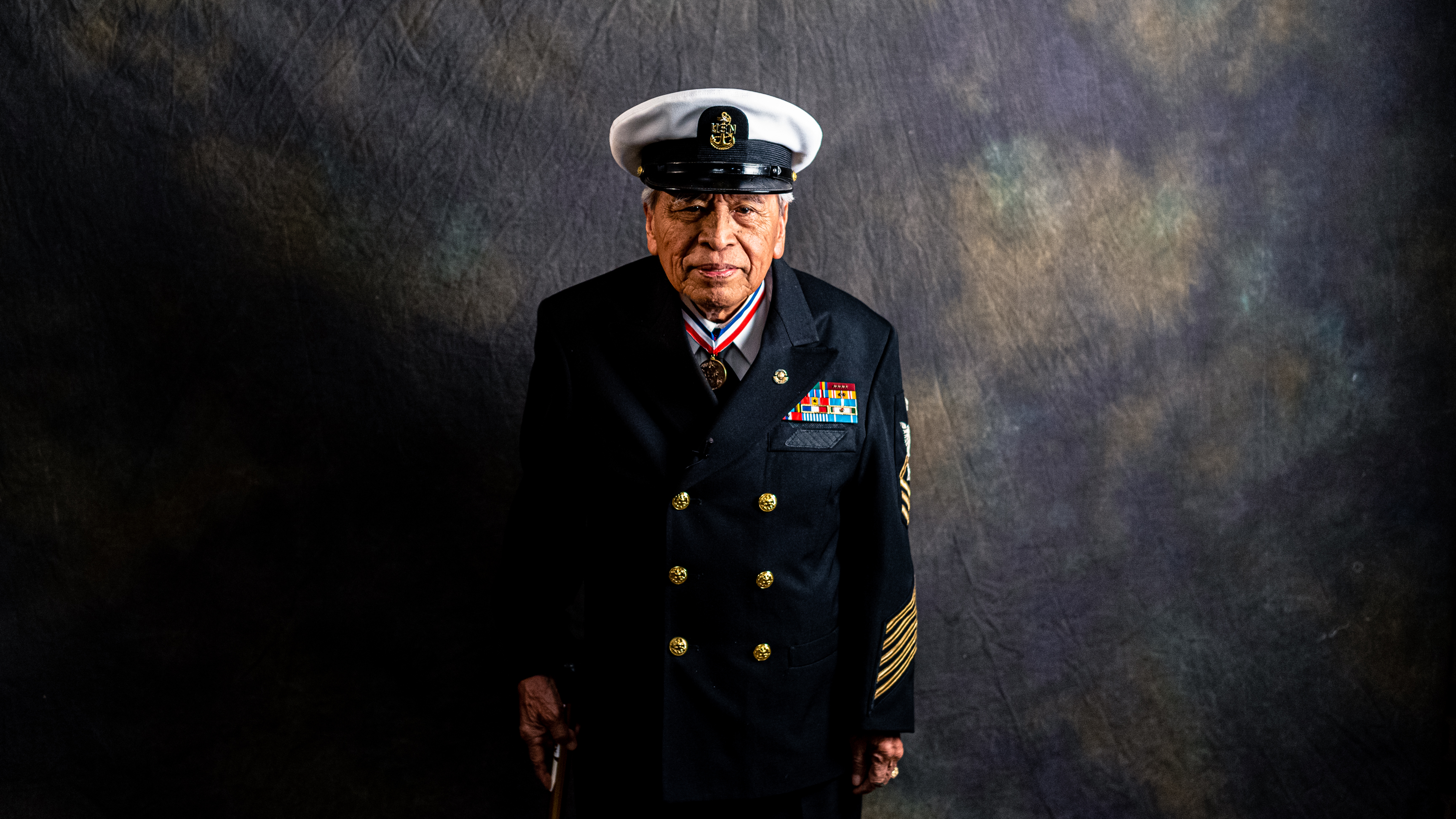 Rey Cabacar is a proud veteran of the United States Navy, who enlisted out of obligation to provide for his family. Rey served on PT boat in WWII and a Minesweeper during the Korean war. After 25 years in the Navy, he became a chef for high ranking government officials, a VFW post commander and activist.
I wanted to join the guerrilla when I was 14."

– (08:10) in full interview
We knew at that time that the United States Navy is a good source of income."

– (15:40) in full interview
And that destroyer, to me, made a man out of me."

– (25:20) in full interview
My work in the government was the same thing I was doing in the Navy."

– (36:20) in full interview
Behind that medal is something that I share with all my comrades who have served."

– (41:11) in full interview
This is a machine-generated transcript and may have errors.