Duty to Country is an online educational project produced by the Filipino Veterans Recognition and Education Project (FilVetREP.org) Once complete, the project will be a state of the art interactive, web-based educational program accessible to the public. It will provide compelling historical accounts, oral histories and stories, primary sources, lesson plans and teaching activities, and artifacts depicting the legacy of the Filipinos and Americans who fought in World War II in the Philippines.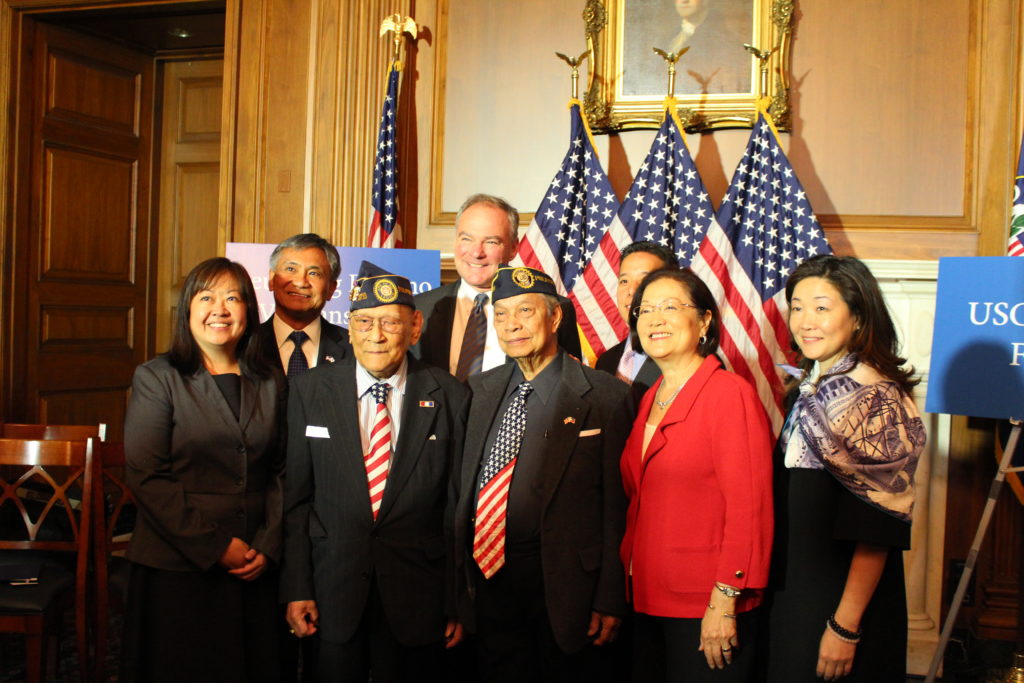 Duty To Country was awarded AAM Media & Technology MUSE's Silver Award in the category of Online Experience (awards page here), MuseWeb GLAMi's Silver Award (awards page here), Muse Creative's Gold Award in the categories of education and activism (awards page here), and Horizon Interactive's Gold Award (awards page here).
Raise Awareness
Provide a unique platform to highlight Filipino and American World War II veterans and connect younger generations to those who have and have not worn the uniform of the United States Armed Forces.
Inclusive Storytelling
Share the story of not only the American and Filipino soldiers, but also the Filipinos who were not a part of the official military efforts during World War II. This includes guerrillas, resistance fighters, women and children, all of whom were crucial in the war effort.
Phase I

October 2019

Pilot Oral History Production

Online Web Presence

Short Film
Phase II

October 2020

Online Exhibition

Oral History Topics and Archives
Phase III

2021 to 2025

For Educators

Graphic Novel

The creation of a digital collection of objects, documents and images.
The FilVetREP Online Education Project will:
Provide a unique platform to raise awareness about the Filipino and American WWII veterans to connect their story with younger generations.

Create a national education program to spotlight the Congressional Gold Medal (CGM) and the 260,000 Filipino and American Soldiers who fought for freedom, many of whom were denied recognition.

Explore the concept that their story is inherently an American story. These soldiers played a critical role in the defense of democracy in WWII.

Incorporate engaging media with technology that appeals to students to help reinforce learning and create a positive impact.

Share the contemporary story and struggle of Filipino-American veterans and others to receive recognition for their efforts almost 80 years ago.

Highlight the Rescission Act and other injustices inflicted by the US Government that prevented Filipino veterans from receiving compensation for their efforts in defending the United States in the Philippines.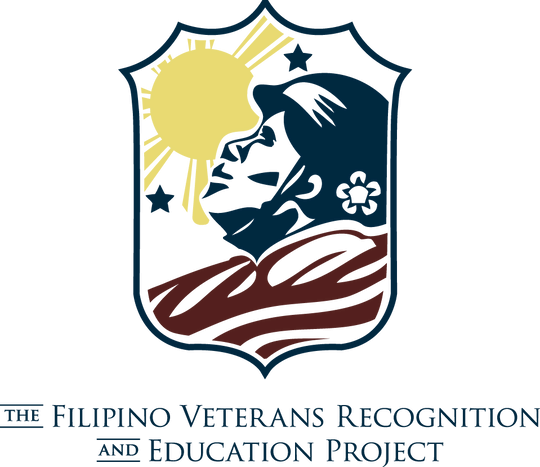 About the Filipino Veterans Recognition and Education Project
The Filipino Veterans Recognition and Education Project (www.filvetrep.org) is an IRS approved 501(c)(3) tax exempt, community based, all volunteer, charitable and educational organization. It is committed to educating and raising awareness of the national recognition of Filipino and American World War II soldiers across the United States and the Philippines for their wartime service to the US and the Philippines. The United States promised these brave men and women American citizenship and Veterans' Administration benefits, and yet they were denied these benefits after the war and for over seven decades. Many died without receiving any recognition from the US Government for their sacrifice. In its first phase, FilVetREP was able to successfully lobby the United States Congress to award Filipino and American soldiers the Congressional Gold Medal (CGM) for their contributions during World War II. For the second phase of the project we have developed engaging and easy-to-use educational curriculums to teach the story to middle and high schoolers. We also have provided a compressive list of academic resources for educators.