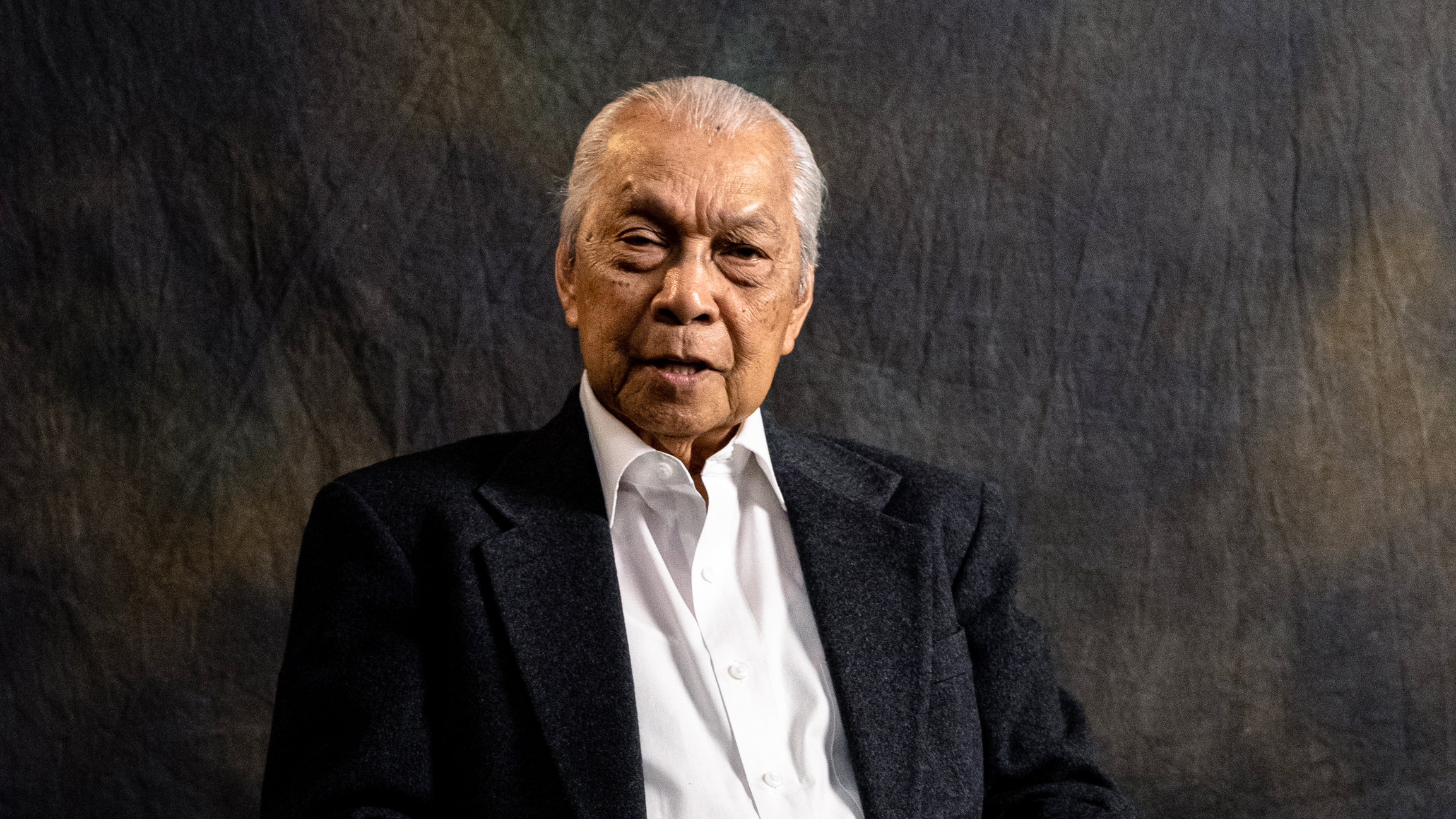 Rudy Panaglima is the youngest of five children. He was born in 1930 and was 11 when World War II broke out. After his father was wounded in a firefight, Rudy became his aide. He also performed intelligence and courier work for the guerrillas in his town. He is likely one of the youngest recognized guerrilla fighters.
maybe they thought of me as a kid."

– (16:40) in full interview
Those were the information I share with them; that they must be careful."

– (20:01) in full interview
they call those people bamboo army, they organize those people on the town who are not joining the guerrillas."

– (22:21) in full interview
I saw and felt that my father had indeed saved so many lives through this system of reasoning."

– (28:39) in full interview
Well if I am being honest, I ask myself why am I here in America now?"

– (44:19) in full interview
This is a machine-generated transcript and may have errors.