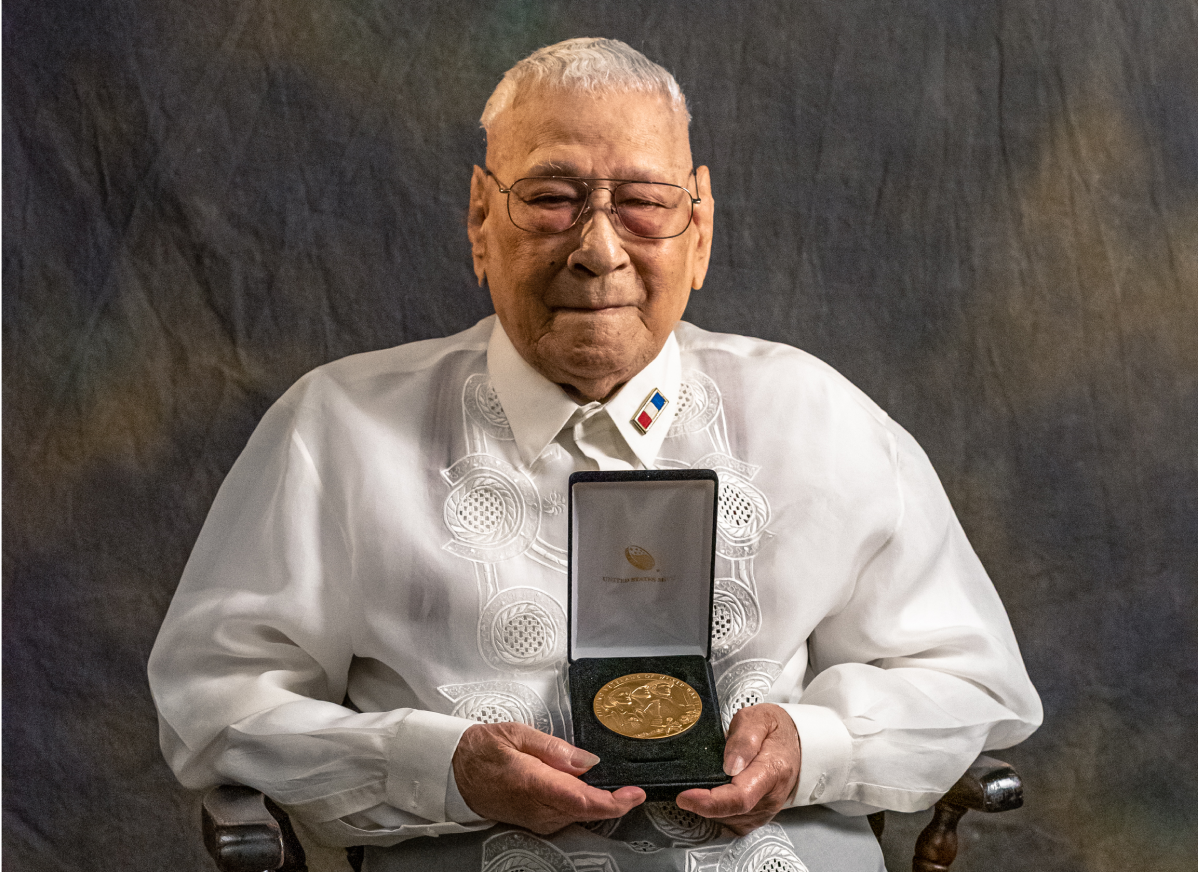 WWII Veteran, 103 Years Old
Celestino Almeda is a Filipino Veteran of WWII, a member of the constabulary who became a guerrilla and was later reprocessed and joined the construction corps. After emigrating to the United States, he became a citizen and activist for veteran's rights and benefits.
My body may have been gone with the winds, but my soul will remain in your heart and mind."

– (00:00) in full interview
From there… then my duty is to train recruits in the art of marksmanship, scouting and patrolling and so on, within a short span of time."

– (07:07) in full interview
There are too many employees. The Japanese government cannot pay them all."

– (09:12) in full interview
I purposely failed the test so I would not be recruited as a Constabulary officer."

– (11:00) in full interview
Our best encounter is when we marched from Veterans Affairs office to the White House."

– (44:09) in full interview
This is a machine-generated transcript and may have errors.