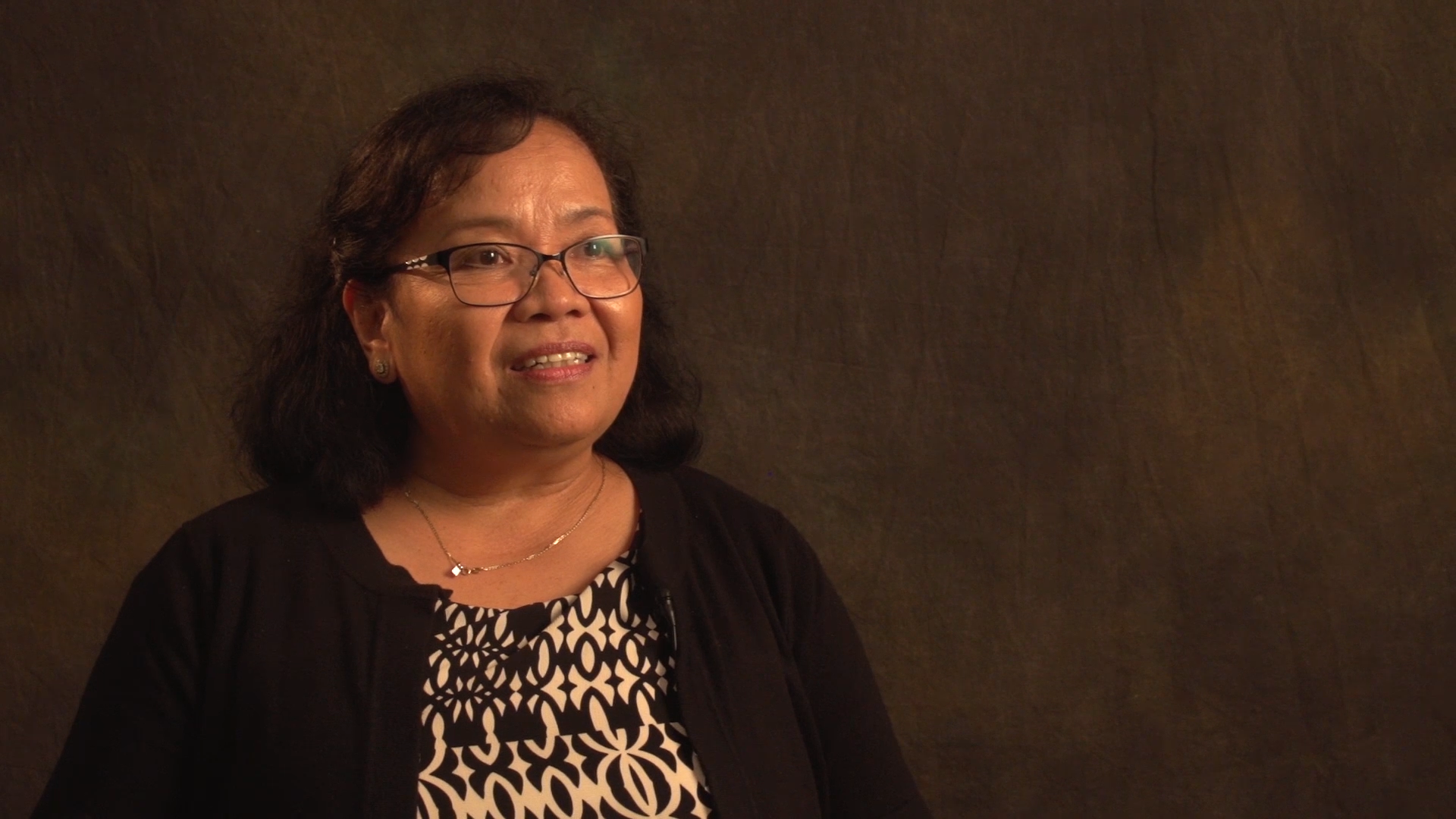 Blesilda Ladines-Lim is veteran Ciraco Ladines's daughter. In her interview, she shares anecdotes of her father's experience during the war. She expresses how proud she is of her father and how much she and her children value him.
He said he needed to serve his country, what else would I do?"

– (13:21) in full interview
If I survive, then it's good. But if not, then St. Peter will take me in."

– (13:38) in full interview
The fact that he allowed this person to leave is something that still touches my heart."

– (18:42) in full interview
I recall that he said that MacArthur was able to send a submarine to the town in order to provide them with supplies."

– (07:41) in full interview
And my father cried. He told me he cried because she's like a surrogate mother, or an older sister."

– (09:57) in full interview
This is a machine-generated transcript and may have errors.